More Bird Flu Found in Viet Nam
VIET NAM - Another outbreak of highly pathogenic avian influenza has been discovered in village poultry in Viet Nam.
Over 700 birds died and a further 300 were destroyed as a result of the H5N1 outbreak in Tra Vinh province.
Viet Nam is using vaccination as a measure to try and contain the disease.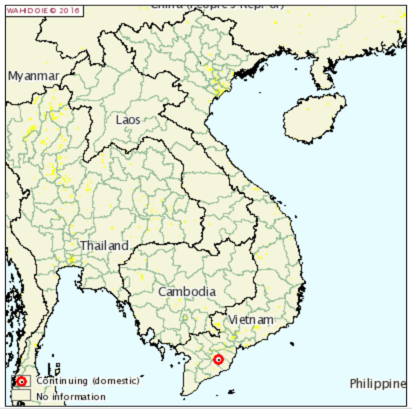 Further Reading
You can visit the avian flu page by clicking here.