More Newcastle Disease Reported in Bulgaria
BULGARIA - Another outbreak of Newcastle Disease has been found in Bulgaria.
The outbreak affected backyard birds in Haskovo province.
Fourteen birds died and another 40 were destroyed as a result of the outbreak.
The source of the outbreak is unknown.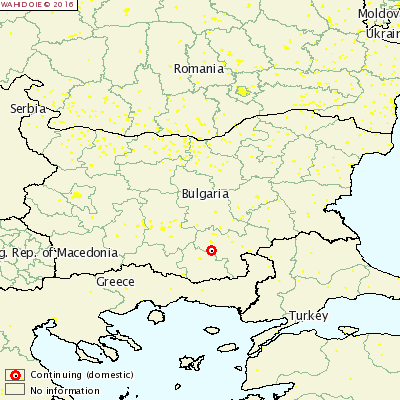 Further Reading
You can visit the avian flu page by clicking here.