Over 20,000 Birds Killed in Latest Chinese HPAI Outbreak
CHINA - A new outbreak of highly pathogenic avian influenza (HPAI) virus, serotype H5N6, has been reported in China.
The outbreak was discovered on a farm in Duyun City, Qiannan State, Guizhou.
In total, 3258 cases were reported and all 20,121 birds on the farm died as a result.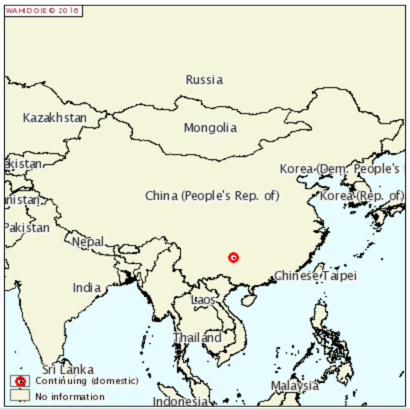 Further Reading
You can visit the avian flu page by clicking here.