Poor Biosecurity Measures Implicated in Latest Nigerian Bird Flu Outbreaks
NIGERIA - Seven more outbreaks of highly pathogenic avian influenza have been reported in Nigeria.
The outbreaks of the H5N1 strain affected layers and pullets in Plateau, Federal Capital Territory, Kaduna, and Kano.
The report to the World Organisation for Animal Health (OIE) said that poor farm biosecurity was to blame for the outbreaks.
Over 2000 poultry died and over 12,000 were destroyed as a result of the outbreaks.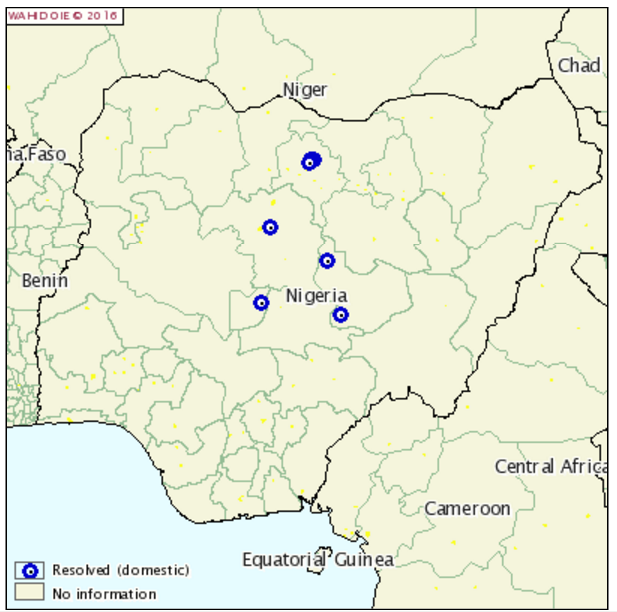 Further Reading
You can visit the avian flu page by clicking here.