Taiwan Reports More Bird Flu Outbreaks
TAIWAN - Three more outbreaks of highly pathogenic avian influenza have been found in Taiwan.
Two outbreaks of the H5N2 strain were found in Changhua County (native chickens) and Tainan City (breeding geese).
Over 12,000 birds were destroyed and another 3000 died in these outbreaks.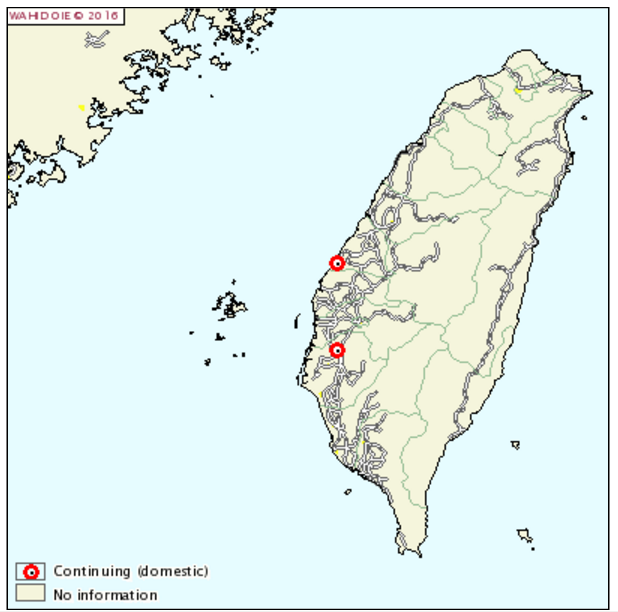 The other outbreak was of the H5N8 strain and occurred in Yunlin County, on a chicken farm. Over 10,000 birds died and over 9000 were destroyed in this outbreak.
The outbreaks were identified after abnormal mortality.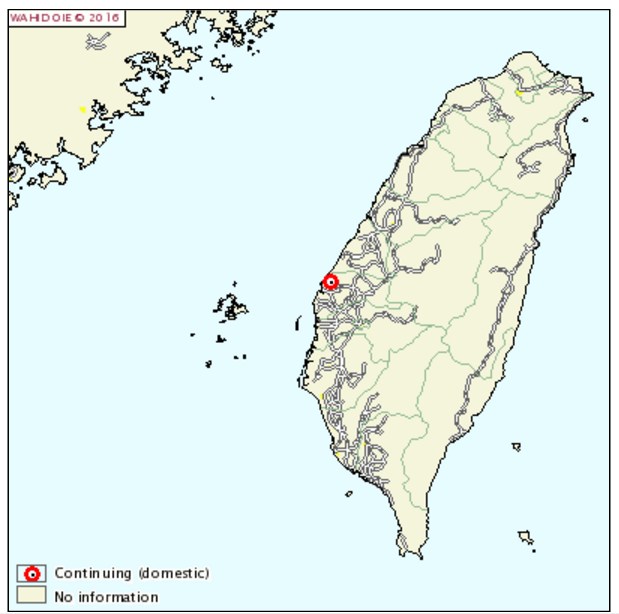 Further Reading
You can visit the avian flu page by clicking here.