The Importance of Gut Health in Antibiotic-Free Production
GLOBAL - Poultry producers face many challenges as they increase the number of flocks managed without antibiotics. Sound management practices and natural feed additives that support gut health will help producers manage the transition and protect flocks.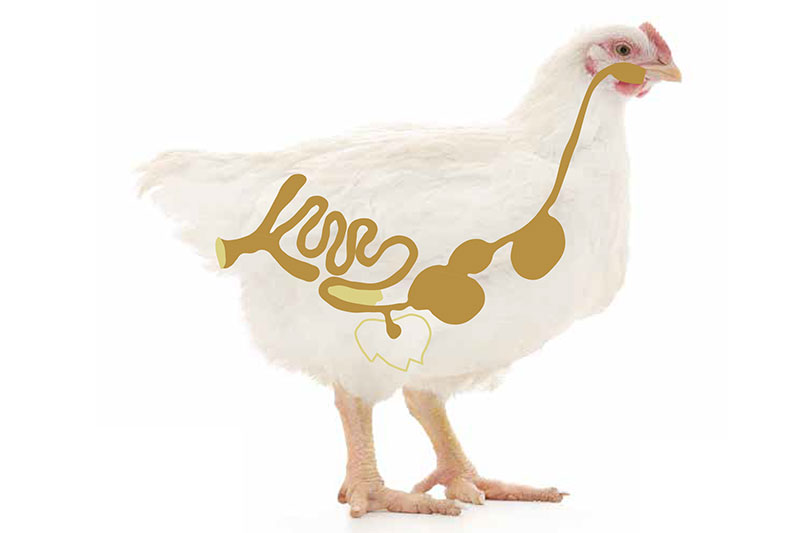 As consumer and regulatory opinions have evolved over the last several years, poultry producers are increasing the number of flocks raised without antibiotics.
While dozens of countries have already banned the use of antibiotic growth promoters, many places where their use is not banned have seen a surge in demand for antibiotic-free products.
The primary challenge that producers face in implementing antibiotic-free programs is to maintain intestinal health in order to prevent necrotic enteritis, one of the world's most common and financially crippling poultry diseases with mortality rates of up to 50 per cent, without the use of in-feed medications.
Less tools in the toolbox
Standard antibiotic-free (ABF) programs prohibit the use of several antibacterial agents, including antibiotic growth promoters, therapeutic antibiotics, and ionophores.
Antibiotic growth promoters, or AGPs, are fed continuously at low (sub-therapeutic) levels to improve performance and flock uniformity, reduce bacterial infections and sub-clinical challenges, and improve flock health.
Therapeutic antibiotics are used to treat bacterial diseases by impeding bacterial growth, provided they are used at recommended levels and the microorganism is not resistant.
Treatment of clinical outbreaks shortens the duration of disease and reduces the spread of bacteria, resulting in reduced mortality. Lastly, ionophores are a class of antibiotics used solely for the purpose of preventing coccidiosis: a well-known predisposing factor for necrotic enteritis.