Dante Rivera joins Hubbard as Incubation Specialist
GLOBAL - Hubbard is very pleased to announce the appointment of Mr Dante Rivera to the role of Incubation Specialist. Dante will report to Yann Thoueille, Global Quality Director.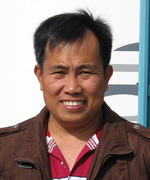 Dante will play an important role within Hubbard's technical team, delivering high level hatchery management and incubation support to Hubbard customers across Asia, EMEA and South America.
Dante has extensive experience in hatchery operations and incubation at all generations backed up by solid expertise in hatchery hardware and machine setup. He has gained his credentials from his recent management role at the GP hatchery operations of Aviagen Australia and his previous position of Service Engineer at Petersime, before which he spent almost 5 years in hatchery management in the Middle East.
From these roles he has an accomplished track record in advising Hatchery Managers on how to optimize their operations and has gained an excellent understanding of the incubation process, in particular the key factors in maximising chick quality whilst ensuring that all bird welfare, hygiene, bio-security and health and safety requirements are met.
Yann Thoueille, Director of Global Quality commented, "We are delighted to welcome Dante to Hubbard. To have someone with Dante's expertise joining our technical team allows us to strengthen our incubation support to our growing customer base worldwide."
For more information, please contact: