Further Outbreak of Bird Flu Reported in Nigeria
NIGERIA - Another outbreak of H5N1 highly pathogenic avian influenza has been reported in Nigeria.
The outbreak, in Edo province, affected a farm with 52-week-old layers.
There were 410 deaths and another 1590 birds had to be destroyed as a result of the outbreak.
Poor farm biosecurity was again implicated in the spread of the disease.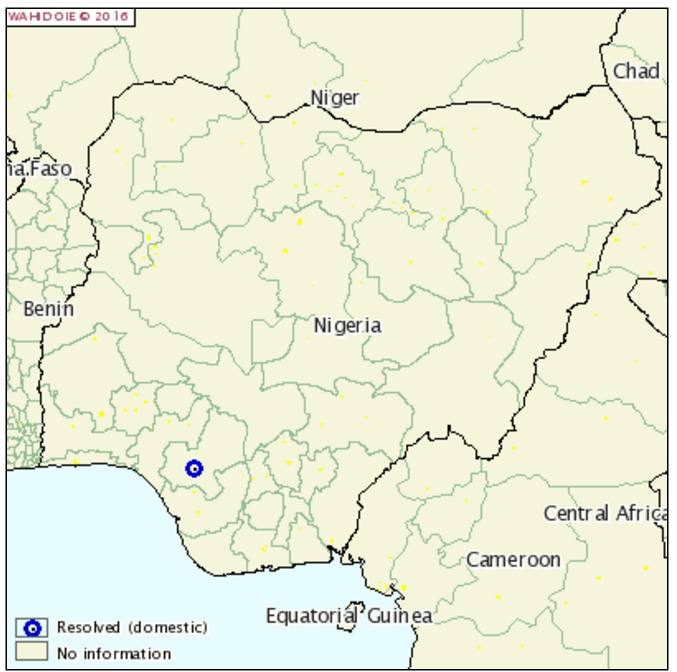 Further Reading
You can visit the avian flu page by clicking here.