Iraq Reports Bird Flu Outbreaks
IRAQ - Six outbreaks of highly pathogenic avian influenza have been reported in Iraq, which date back to December 2015.
Iraq's last reported outbreaks before that were in 2006, according to the World Organisation for Animal Health (OIE).
Over 600,000 birds had to be destroyed as a result of the outbreaks of the H5N1 strain. Two of the six outbreaks occurred in Al Qadisiyah province, and one each in Baghdad, Diyala, As Sulaymaniyah and Dahuk provinces.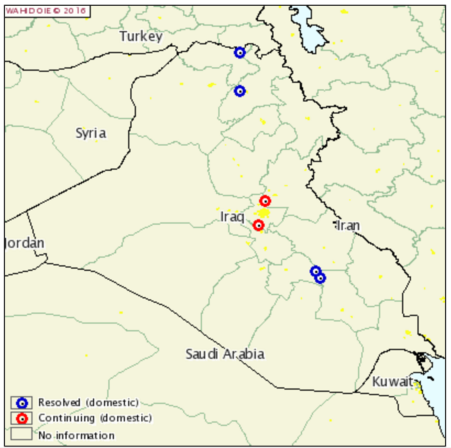 Further Reading
You can visit the avian flu page by clicking here.