More Bird Flu Found in Nigeria
NIGERIA - Four more outbreaks of H5N1 highly pathogenic avian influenza have been found in Nigeria.
The outbreaks affected layers in Kano, Plateau and Katsina provinces.
Over 300 birds died and over 11,000 were destroyed as a result of the outbreak, on three farms and one backyard premises.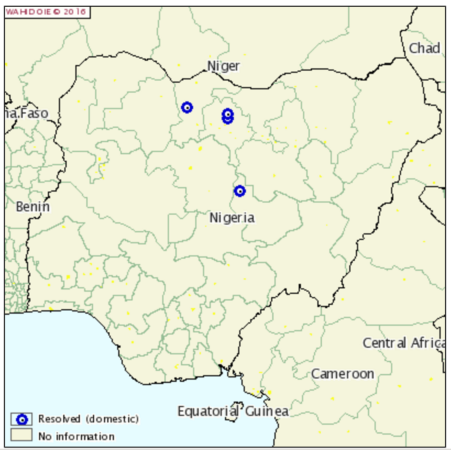 Further Reading
You can visit the avian flu page by clicking here.