New Bird Flu Outbreak Reported in Viet Nam
VIET NAM - A new outbreak of H5N1 highly pathogenic avian influenza has been reported in Nghe An province in Viet Nam.
Fifty village birds died and another 150 were destroyed to prevent the outbreak from spreading.
Viet Nam is implementing a vaccination regime in response to the outbreak, as well as disinfection, surveillance and stamping out.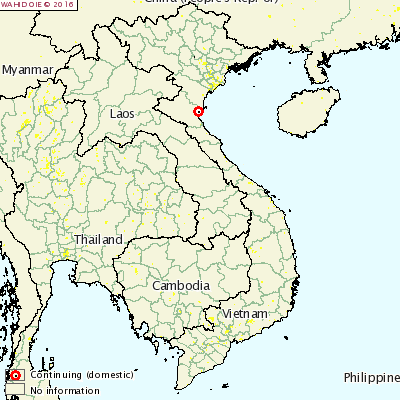 Further Reading
You can visit the avian flu page by clicking here.