Senior Appointment for Pas Reform's Hatchery Automation (HAS) Division
NETHERLANDS - Gregory Vanputte has joined Pas Reform, with responsibility for driving growth and development for the company's Hatchery Automation Systems (HAS) division.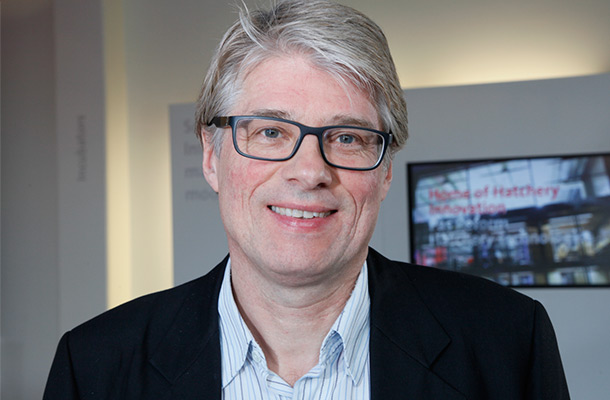 As Director Sales & Business Development HAS, Vanputte will play a key role in the company's strategic development, from 'machine manufacturer' to globally recognised supplier of fully integrated hatchery solutions.
Based at Pas Reform's head office in Zeddam, in The Netherlands, Gregory will work directly with hatchery customers in Western Europe, South America and Northern Africa, while also providing consultancy and support for the company's HAS customers and sales and technical teams, in other regions around the world.
With more than 30 years' extensive experience in the hatchery industry, Gregory began his career working on poultry farms in Egypt and Tanzania, before joining his family's business to develop a new agency representing Breuil Automation. The new agency was very successful and Gregory soon joined Breuil full time, remaining in total with the company for 15 years, many of them in Brazil.
Prior to his appointment with Pas Reform, Gregory has spent the past 15 years in a number of senior sales roles with ChickMaster. His comprehensive understanding of the hatchery industry and strong commercial and technical expertise will, says Pas Reform CEO Harm Langen, greatly benefit Pas Reform and its customers.
"Gregory is joining Pas Reform at a very significant time," says Harm, "as our customer base continues to expand internationally - and especially in the area of fully integrated, turnkey hatchery solutions.
"That includes hatchery automation - and with a proven track record in this area, Gregory has the right blend of skills and experience to help lead Pas Reform's HAS team."
Gregory comments: "Pas Reform's innovative position in the industry has created an exciting opportunity to be involved in forming the next wave of data-enabled hatchery automation solutions for the hatchery sector.
"I am looking forward to working closely with Harm and the team, to build on Pas Reform's success in delivering sustainable, integrated solutions."
Gregory can be contacted by email at [email protected], or mobile at +32 485 407 077