Bird Flu Reported in Cambodia
CAMBODIA - There has been an outbreak of H5N1 highly pathogenic avian influenza in backyard chickens and ducks in Cambodia.
On May 9, after receiving a report from a poultry owner, saying that its chickens and ducks were sick or dead, provincial and district veterinarians went there to check and took five sick chickens which they sent to the National Veterinary Research Institute for diagnosis, which tested positive.
Over 150 birds died and another 350 had to be destroyed, at the village of Koh Reussei in Kampot province.
Movement controls and other measures are being enacted as well as stamping out procedures to combat the disease.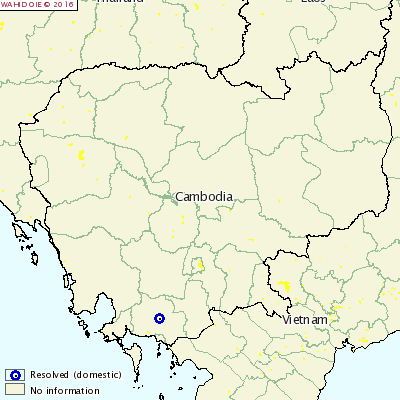 Further Reading
You can visit the avian flu page by clicking here.