Chet Hobart: Built Cobb Partnerships Worldwide
US - Chet Hobart, who played a significant role in developing the global market for Cobb broiler breeding stock in a 42-year career with Cobb-Vantress, Inc has died in Bentonville, Arkansas, USA. He was 81.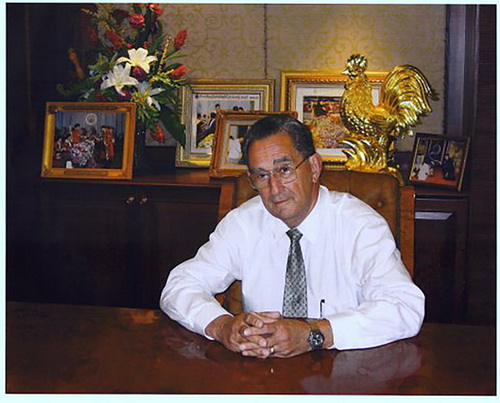 Born in Massachusetts, he graduated from Northeastern University with a degree in accounting and later gained a Masters in Business Administration. He began his work at Cobb in 1965 as a controller in accounting and data processing at a time when the company was based in Littleton, Massachusetts.
He moved with the company when Cobb relocated its world headquarters to Siloam Springs, Arkansas, in 1986. During his long tenure, he served in various capacities, including Vice President of International Business. Chet was witness to the transition of the company from a Cobb family-owned business to ownership by the Upjohn pharmaceutical company and ultimately by Tyson Foods.
Chet contributed to building new partnerships with customers and distributors on four continents that expanded Cobb's reach worldwide, and these relationships continue today.
A memorial mass took place on Monday May 16 at St Mary's Catholic Church, Siloam Springs.
He is survived by his wife Hazel, a son, three daughters and nine grandchildren. His first wife Mary died after 51 years of marriage.