Free Range Layers Hit by Bird Flu in Italy
ITALY - One outbreak of highly pathogenic avian flu has been found in laying hens in Italy.
The H7N7 outbreak occurred in the Emilia-Romagna region.
Six hundred birds died and over 16,000 were destroyed in the outbreak, which was discovered after an increase in mortality. The birds were free-range, organic layers.
A protection zone of three kms and a surveillance zone of ten kms have been established around the farm, which is under restriction, according to Italy's report to the World Organisation for Animal Health (OIE). Depopulation has been completed.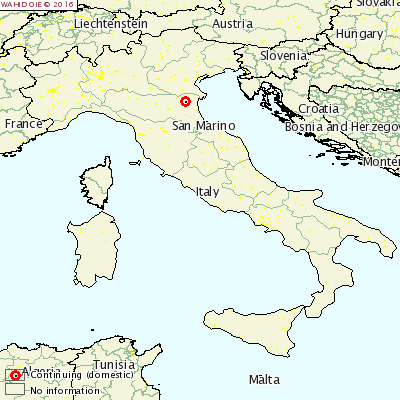 Further Reading
You can visit the avian flu page by clicking here.