Further Bird Flu Outbreaks in South African Ostriches
SOUTH AFRICA - There have been two more outbreaks of low pathogenic avian influenza on commercial ostrich farms in South Africa.
The two farms, in Western Cape Province, had a total susceptible population of 1190 ostriches.
The source of the outbreaks is unknown.
Measures applied to limit the disease spread include movement controls inside the country, screening
and quarantines.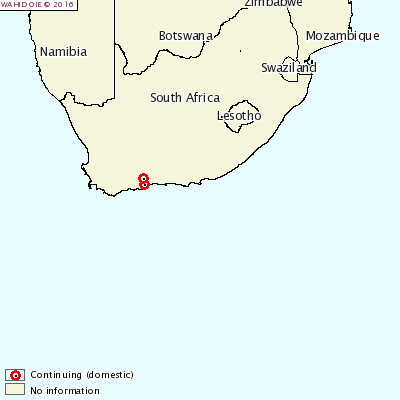 Further Reading
You can visit the avian flu page by clicking here.