Low Pathogenic Avian Flu Found in Missouri Turkeys
US - An outbreak of low pathogenic avian influenza has been detected on a commercial turkey farm in Missouri.
The cases were detected through samples from healthy, non-clinical turkeys as part of the routine, pre-slaughter surveillance that is done under the National Poultry Improvement Plan (NPIP) Avian Influenza Clean Programme (H5 and H7).
The surveillance identified H5N1 low pathogenic avian influenza (LPAI) of North American wild bird lineage. The sequence of the virus is reportedly similar to viruses found in a mallard duck in Ohio in 2011, and a blue-winged teal found in Louisiana in 2014.
As a result, 39,000 birds were destroyed at the farm in Jasper County.
The USDA Animal Plant Health Inspection Service (APHIS) and the Missouri Department of Agriculture are conducting a comprehensive epidemiological investigation and have implemented enhanced surveillance and testing related to this event.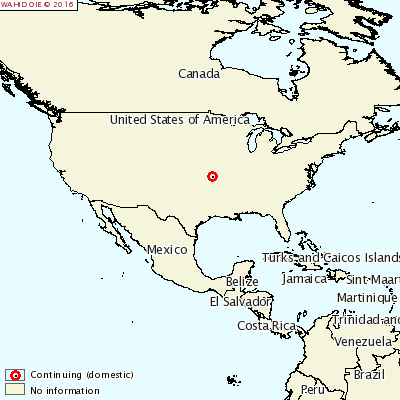 Further Reading
You can visit the avian flu page by clicking here.