More Bird Flu Reported in Italy
ITALY - Another outbreak of H7N7 highly pathogenic avian flu has been found in Italy.
The outbreak occurred in the same region, Emilia-Romagna, as an outbreak reported earlier this month. The farm was within the protection zone set up after the earlier outbreak.
The new outbreak affected a turkey farm holding nearly 50,000 birds. 170 birds died and the rest will have to be culled as part of stamping out measures.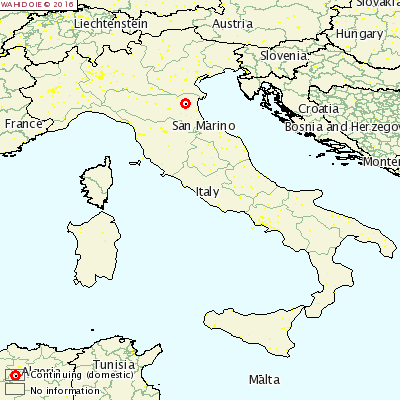 Further Reading
You can visit the avian flu page by clicking here.