More Details Revealed of Indian Bird Flu Outbreak
INDIA - The latest outbreak of highly pathogenic avian influenza in India resulted in the deaths of over 30,000 birds, the country's report to the World Organisation of Animal Health (OIE) says.
The outbreak occurred in Molkera, Humnabad, Bidar, Karnataka state.
Over 8000 birds died and over 22,000 were destroyed in the outbreak, which was of the H5N1 strain.
Measures applied to contain the disease include movement controls inside the country, screening, quarantine and modified stamping out.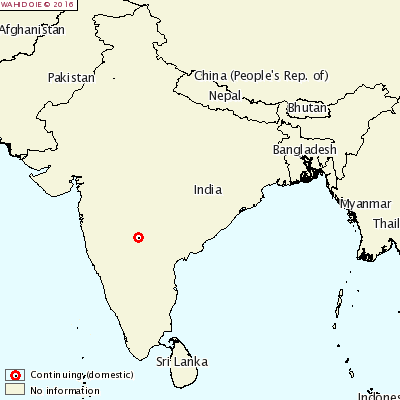 Further Reading
You can visit the avian flu page by clicking here.