Antoine Le Calvé Joins NOVOGEN as Nutritional Specialist
GLOBAL - NOVOGEN has the pleasure to announce that Mr. Antoine Le Calvé has joined the company as Nutritional Specialist. He will be member of the Technical Team of Novogen and report directly to the General Manager.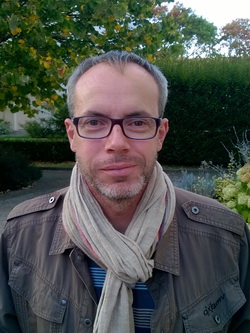 During more than 15 years Antoine has held various positions; purchase of agricultural raw materials, analysis and valorisation within major feed companies. Before joining NOVOGEN, Antoine was in charge of a formulation team with the group InVivo NSA.
During his career, Antoine has developed a strong expertise on how to improve performances of poultry and their nutritional responses. His skills complement those of a team of technical specialists and expand the range of services offered by NOVOGEN to its worldwide customer base helping them to optimise the expression of the good genetic potential of the NOVOGEN products.
Mickaël LE HELLOCO, Managing Director of NOVOGEN, welcomes Antoine's arrival: "We are very pleased to welcome Antoine Le Calvé at NOVOGEN. His profile and expertise will contribute to further strengthen the technical support to our customers and to support the growth of NOVOGEN worldwide."