New Bird Flu Outbreaks Found in Ghana
GHANA - Two new outbreaks of highly pathogenic avian influenza have been found in Ghana's Ashanti and Greater Accra regions.
Ghana's last avian flu report to the World Organisation for Animal Health (OIE) was in May. Ghana's outbreaks have become less frequent following a spate of outbreaks last year.
The farms affected were both layer operations, and 4000 birds died and nearly 2000 more were destroyed to prevent the disease spreading.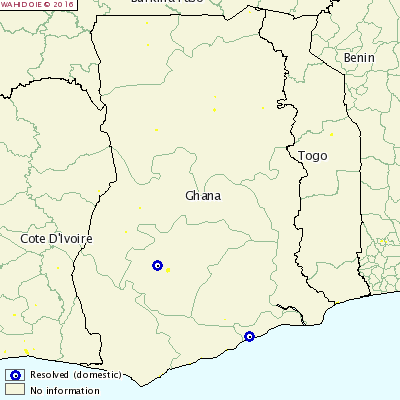 Further Reading
You can visit the avian flu page by clicking here.