Over 140 Attend ChickMaster Seminar in Argentina
ARGENTINA - ChickMaster hosted another seminar in a series of "Hatchery in Harmony" technical incubation seminars on May 5th and 6th in Lujan, Argentina.
The seminar was organised by ChickMaster in association with its sales representative in Argentina, EXIM International Ltda. The two-day event held just outside Buenos Aires was attended by more than 140 participants from the Argentine poultry industry.
There were presentations on several topics regarding incubation and embryo development by invited speakers including Dr Michael Wineland, North Carolina State University in the United States and international consultant. Other invited speakers were Ing. Andrea Dribin from Las Camelias in Entre Rios, Argentina, and Carolina Diaz (DVM), a member of the ChickMaster team.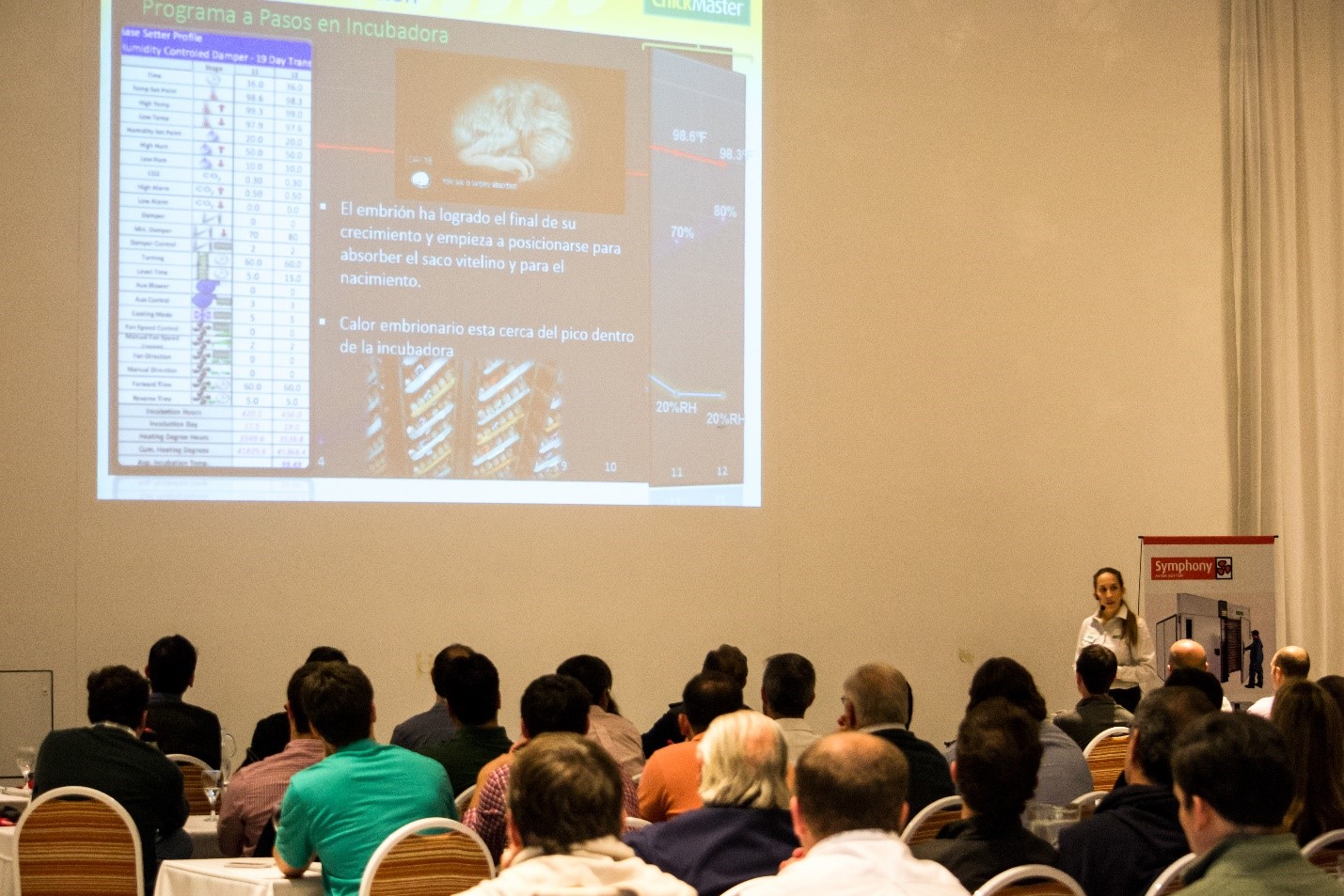 Dr Carolina Diaz from the ChickMaster team speaks to seminar attendees
ChickMaster also presented its solutions to meet the demands of the embryo and its development with a uniform and consistent process of incubation. The Avida Symphony setters and hatchers, in combination with the unique CC3 or Aria ventilation and energy management system, offer a truly better way to obtain a "Hatchery in Harmony".
"The seminar went by very fast with many in depth discussions and questions by our attendees to our speakers," stated Robert Holzer, President of ChickMaster.
"I wanted to attend and participate in this seminar. It was great to see old and new friends and at the same time reconfirm our commitment to the Argentine poultry industry as well as throughout Latin America."
ChickMaster has been doing business in Latin America for over 60 years.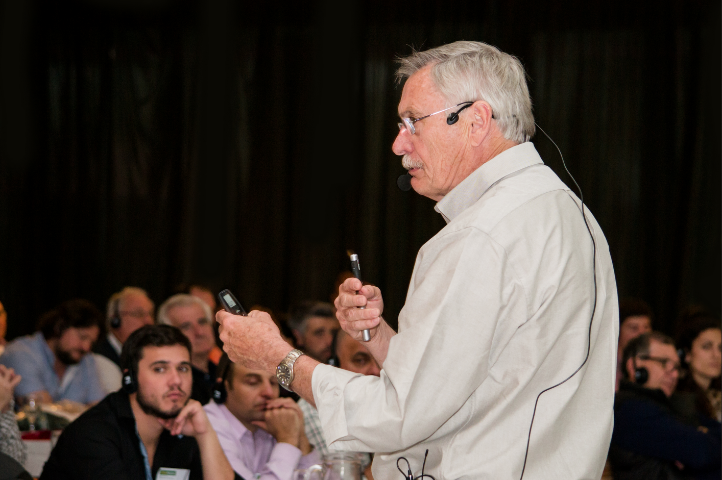 Dr Michael Wineland, North Carolina State University and international consultant