Russia's Rusgrain Ufa Holding Signs to SmartPro™ for New Turbaslinkie Hatchery
RUSSIA - LLC Rusgrain Ufa Holding, one of Russia's leaders in agricultural goods and processing, has signed a Contract with Pas Reform Russia to supply and install its new Turbaslinkie Broiler hatchery with SmartPro™ single stage incubation technologies.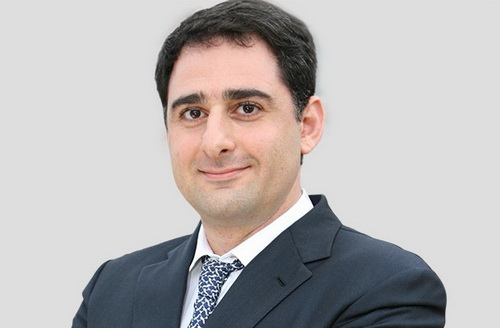 Stanislav Olegovich Nasimov, CEO LLC Rusgrain Ufa Holding
Located in Blagoveshchensk district, in the Republic of Bashkortostan, the new hatchery will produce 42 million eggs annually. Turbaslinkie's incubation suite will incorporate the most advanced Adaptive Metabolic Feedback™ (AMF™) module, to create incubation environments that are fine-tuned to the needs of the growing embryos; ESM™ (Energy Saving Module™) to reduce energy consumption and SmartWatch™, to monitor and regulate the hatching process. Pas Reform will also equip the hatchery with hatchery automation, ventilation and climate control.
Rusgrain's poultry and eggs division is vertically integrated to deliver full cycle product manufacturing, including chicken eggs, broiler meat, byproducts, sausage products, compound feeds, flour and cereals. Product sales are managed by the Group's trading company, Rusgrain, which owns a distribution network of wholesale and retail channels across Russia.
With production certified to ISO and HASSP standards, maintaining rigorous standards of hygiene and bio-security were important factors in the Company's decision to work with Pas Reform Russia. Commenting on the new contract, CEO Nasimov Olegovich said: " With a focus on quality and hygiene throughout our integrated operations, Pas Reform's use of food-safe' anodized aluminum, microbial technologies and highly durable,materials in the structure of their equipment was a key factor in our ultimate decision.
"In addition to the quality and technological advancement of SmartPro™, we are also impressed by the scope of the service that Pas Reform can provide, with full design and project management for this green-field project, as well as ongoing technical support from Pas Reform Academy."
With quality of great importance at every level of its operations, Rusgrain Holding Ufa is committed to implementing new technologies and upgrading systems to meet and exceed the most rigorous of standards.
Wim Schaafsma, general director Pas Reform Russia, concludes: "We are delighted to have won this Contract. Rusgrain Holding Ufa is a strong, progressive organisation, committed to the adoption of new technologies and industry-leading standards.
"We look forward to supporting the realization of their ambitious plans for the future."