Arbor Acres Team Welcomed Customers At PAMED
TUNISIA - The Arbor Acres® team shared key poultry flock management information with customers and industry professionals at the PAMED exhibition, May 24-26, in Tunisia.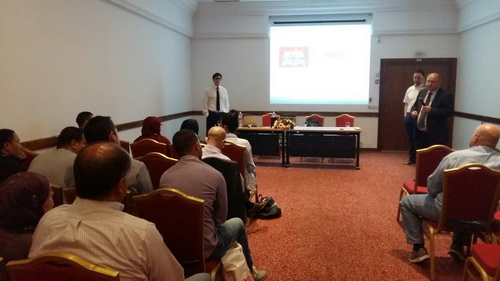 A landmark event for the North African region, PAMED is an annual three-day trade show for animal production and agribusiness. It showcases recent developments, from research to equipment, aiming to advance the field of agriculture.
This year over 5,000 visitors from 15 countries across North Africa and the Middle East attended. Arbor Acres, an Aviagen® brand, welcomed a significant number of visitors to its booth.
On May 24, an Arbor Acres seminar featured commercial updates as well as information on maximizing reproductive performance by optimizing male and female broiler breeder management. Aviagen Nutritionist Adam Sacranie also presented on optimal feeding in rear, energy and protein ratios, and Florian Blevin, commercial product service manager, Arbor Acres, closed the seminar with an overview of Arbor Acres broiler performance.
Blevin commented, "PAMED is a great opportunity for us to meet our valued customers from Tunisia and the wider region and to share knowledge and advice. Their feedback on our stand, presentations and seminar was very positive. We are glad to be able to demonstrate our commitment to the Middle East and Africa region at events like this."