Bastien Godfrain Strengthens Novogen's R&D Team
GLOBAL - In December 2015 the R&D team of Novogen expanded again with the arrival of Bastien Godfrain.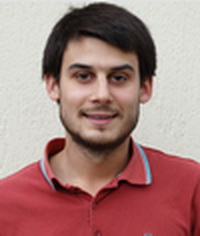 Bastien graduated at the Agricultural Engineers School of Purpan in 2014. He began his career as a sales engineer at Vitalac for 6 months, followed by a period of 10 months with ITAVI Mont de Marsan as an researcher focusing on projects with Label Rouge chickens and waterfowl.
Bastien reports directly to Thierry Burlot, NOVOGEN Director of R&D, and in will work in close collaboration with all the members of the selection team. He will mainly focus on the further development of the NOVOGEN projects related to animal welfare and alternative production systems.
Thierry Burlot adds: "With his dynamism, freshness and thoroughness Bastien will be able to support the continuous development of the NOVOGEN products."