Bird Flu Kills Poultry in Three Areas of Taiwan
TAIWAN - Three new outbreaks of H5N8 strain highly pathogenic avian influenza have been found in Taiwan.
The three outbreaks were detected in chickens in an abattoir in Taipei City and in Kaohsiung City, and geese on a farm in Tainan City.
Nearly 3000 birds died or were destroyed in total as a result of the outbreak.
Intensified surveillance zones have been put in place around the infected farm, and the abattoir cases have been traced back to the farms of origin.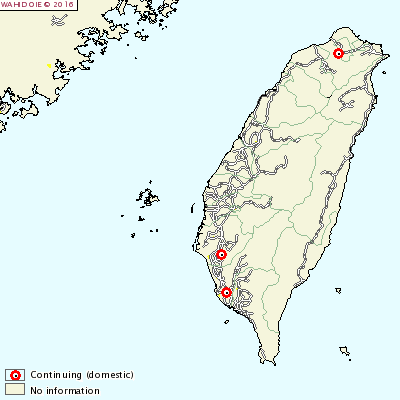 Further Reading
You can visit the avian flu page by clicking here.