Cobb Supports Special Olympics Arkansas for 15th Year Running
US - Over 200 athletes gathered at John Brown University at Siloam Springs to train for the annual week-long Special Olympics Arkansas Sports Camp where Cobb-Vantress hosted its 15th dinner for all athletes and coaches.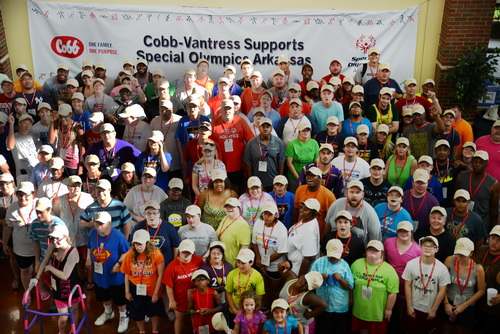 "The team at Cobb-Vantress is a valuable part of our Special Olympics Arkansas family. They've been providing an amazing spread of food for our athletes and volunteers since 2001 and their commitment has helped us sustain this opportunity for athletes year after year," said Special Olympics Arkansas board member and coach, Jerry Bridges.
Sherilyn Johnson, Special Olympics Arkansas athlete, commented: "After working hard at Sports Camp, it's exciting to see the Cobb-Vantress team for this annual dinner — it's always delicious and filled with great options. I look forward to seeing the volunteers and eating dinner every year".
Special Olympics Arkansas serves 17 counties of the state, and involves 15,000 athletes, their families and numerous volunteers. It hosts over 280 competitions throughout the state during the year. Competitions may involve up to 17 sports such as softball, power lifting, aquatics, volleyball and bocce.
More information is available on its website: http://www.specialolympicsarkansas.org/