Low Path Bird Flu Found in Denmark
DENMARK - An outbreak of low pathogenic avian influenza was discovered in Denmark last week.
The outbreak occurred in Middelfart, in the east of Denmark, on a farm that breeds mallards for hunting purposes (3050 3-week old mallard ducklings). There is no production of meat and eggs for consumption on this holding.
The H7N7 low pathogenic virus was discovered through the surveillance programme run by the Danish authorities. All the birds on the premises have been destroyed to prevent further spread, and a restriction zone has been put in place around the farm.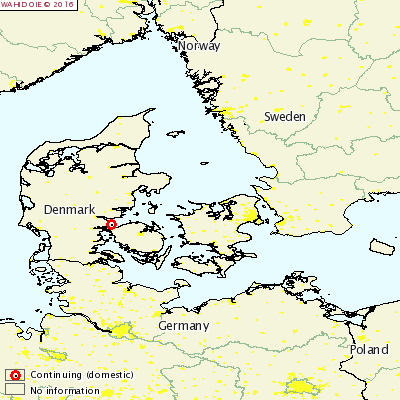 Further Reading
You can visit the avian flu page by clicking here.