Markets Hit by More Bird Flu in Cote D'Ivoire
COTE D'IVOIRE - Ten new outbreaks of H5N1 strain highly pathogenic avian influenza have been found in Cote D'Ivoire.
The outbreaks were found in markets, farms and backyard premises in Abidjan, Bouake and Agnebilekrou.
The market outbreaks were discovered through targeted surveillance, following previous outbreaks.
The sources of the outbreaks are unknown, but is thought to be related to the introduction of new live animals.
Over 25,000 birds were destroyed to prevent the disease spreading, on top of over 4000 bird deaths caused directly by the disease.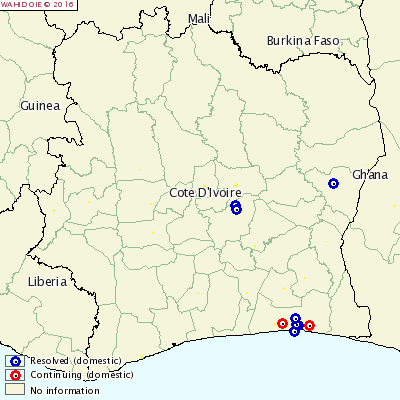 Further Reading
You can visit the avian flu page by clicking here.