Merial Holds Third Avian Forum Asia in Japan
JAPAN - The 3rd Avian Forum Asia was held on 12 to 13 July at Sheraton Grande Tokyo Bay, in Tokyo, Japan.
Entitled "Strengthening poultry health: Understanding the pillars for better performance", over 200 delegates representing 14 different countries, learned and interacted with 15 international speakers for 2 days.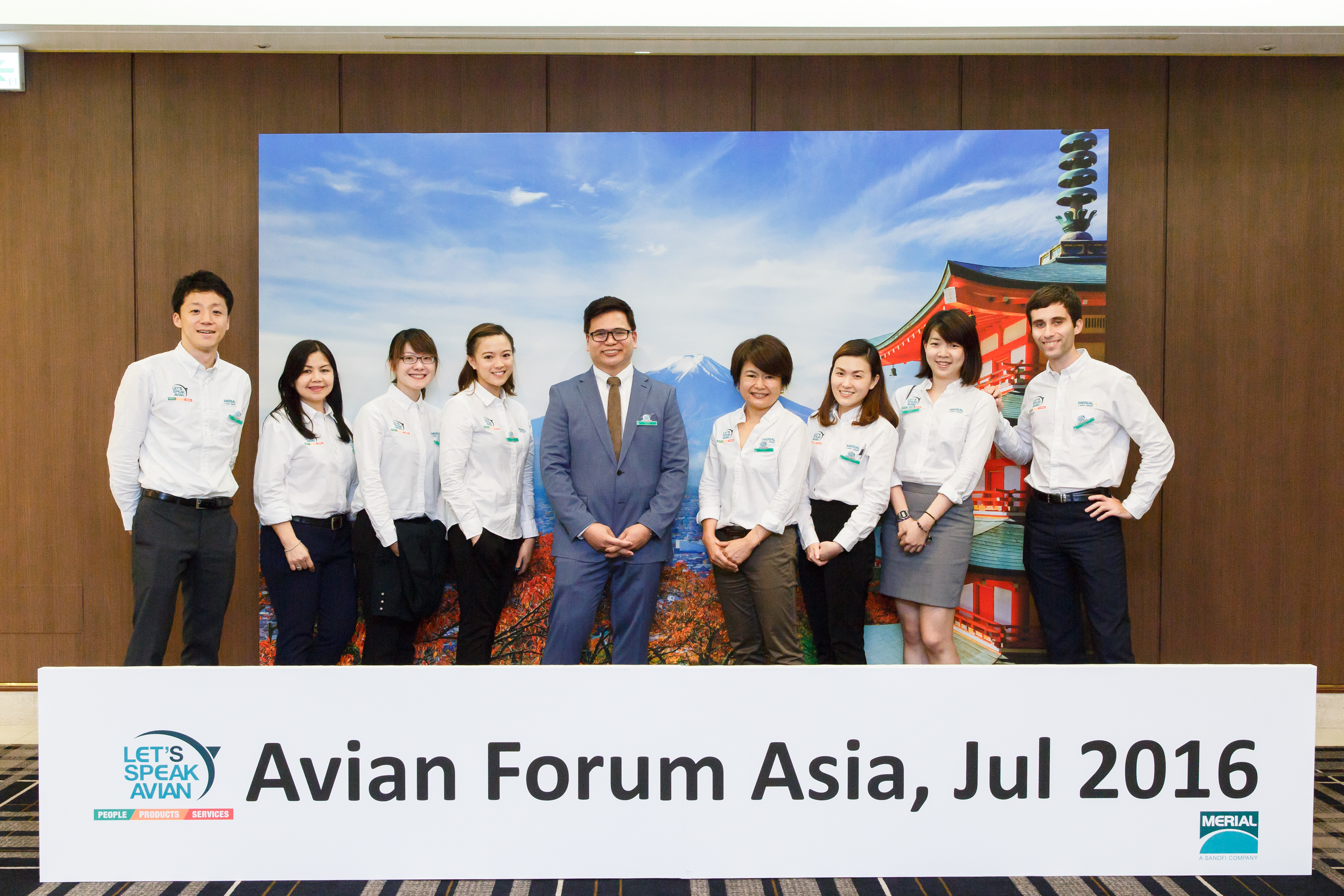 Respiratory diseases, immunosuppressive diseases and food safety, were the main topics discussed during the plenary session on the first day. Speakers from the government (USDA), experienced poultry veterinarians and notable figures from academia were on hand to provide updates and information on important diseases affecting the poultry industry worldwide, with particular focus in Asia.
On the second day, topics on broiler, breeder and layer, and poultry trends were discussed in different workshops. These workshops were handled by experienced poultry health and management experts, covering hatchery and building management, raw material trends and vaccine innovations.
In his opening remarks, Steve Mahoney, VP and Head of Business Operations in Asia, highlighted the importance of Asia, as over 50 per cent of the poultry population is in this region. By year 2023, there will be a 30 per cent increase in poultry product consumption as poultry meat and eggs will be the cheapest and healthiest source of protein, not hindered by any cultural or religious barriers.
He further added: "Merial is committed to grow with our customers in the region, by providing people, products and services that our partners can rely on."
Mr Mahoney introduced MERIAL's newest campaign, Let's Speak Avian. He implied that with this campaign, Merial: "will increase the industry's understanding of our work: our expertise, our products our services, and explain how unique we are in the field. It's an invitation to begin an on-going dialogue focused on developing stronger relationships and connections between us and our customers."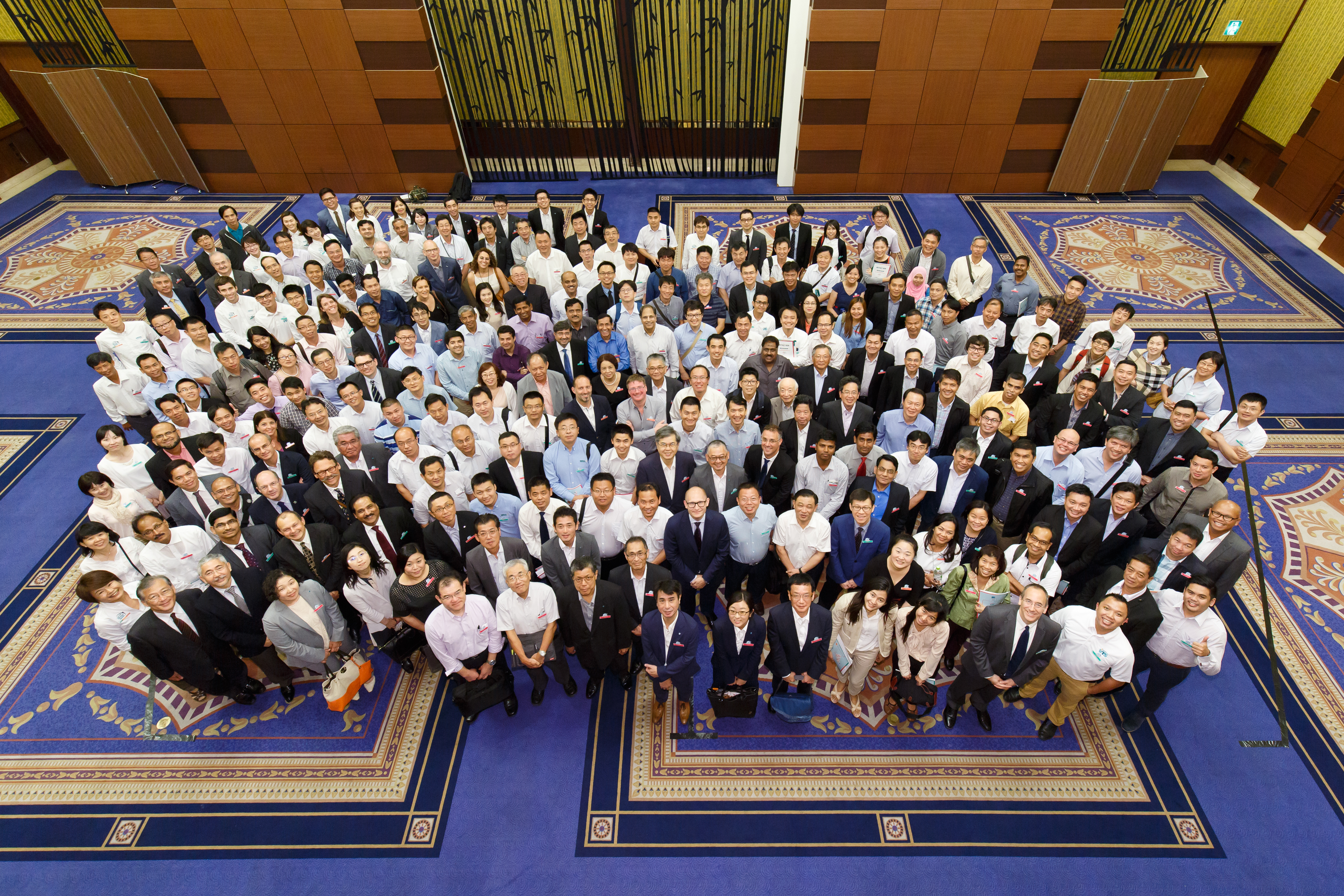 It was also a special day for Merial, as the company celebrated 10 years of protection of Vaxxitek, which was first introduced in 2006 in Brazil. Mr Steffen Saltofte, Global Head of Business Operations for Merial, extended his appreciation to all the delegates for their support.
"In Asia, Vaxxitek was first introduced in 2007 and is now registered in 11 countries in the region. China is currently selling several billion doses of Vaxxitek, making them the number one country using Vaxxitek, not only in Asia but in the world.
"Our key accounts in China and around Asia have been very happy with the effect of Vaxxitek, not only in the control of IBD and Marek's, but also in the improvement in performance in terms of productivity and economic returns," he said.
Aside from the celebration of Vaxxitek's 10th year, Avinew NEO was also launched during the Avian Forum.
Avinew NeO is Merial's new effervescent option for vaccination, removing its dependency on vials, making vaccination easier and convenient for all poultry farmers. Since this new tablet form will not require any glass vials, Avinew NeO is eco-friendly and was shown to reduce its impact on the environment.
Currently, Avinew NeO is registered in several Asian countries. For more information on Avinew NeO, please visit the website: www.neo.merial.com
Merial has a 30-year history of partnering with poultry producers worldwide to improve the health and productivity of their flocks, primarily through biological vaccines that help prevent a wide range of highly contagious viruses that have the potential to infect entire flocks, and cause devastating financial losses for poultry farmers.
Annually, Merial produces more than 90 billion doses in 1,000 poultry vaccine presentations to protect birds against 20 different diseases worldwide.