More Low Path Bird Flu in South African Ostriches
SOUTH AFRICA - Two more outbreaks of low pathogenic avian influenza have been found in Eastern Cape Province in South Africa.
There were 10 cases out of a susceptible flock of 658 commercial ostriches.
The source of the outbreak is unknown but it was an H5N2 strain of the virus.
Movement controls, screening and quarantine measures are being used to prevent the disease spreading.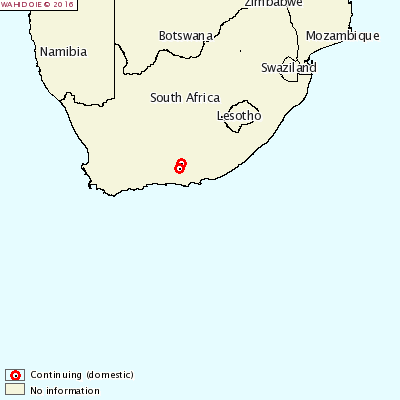 Further Reading
You can visit the avian flu page by clicking here.