Moy Park Farmers Recognised as 'Cream of the Crop' by Aviagen
UK - A group of Northern Ireland Moy Park farmers have been recognised for world class poultry production standards at a special awards ceremony held by global broiler breeder firm, Aviagen®.
Less than 5 per cent of poultry flocks in the UK reach the level achieved by this group of Moy Park farmers.
The 12 Moy Park farmers are now officially members of Aviagen's 'Ross® 400 Club', a forum which acknowledges those who achieve a European Production Efficiency Factor (EPEF) of 400 or more with their flock. The EPEF takes into consideration a variety of measures that can affect performance including animal nutrition and husbandry, as well as production management.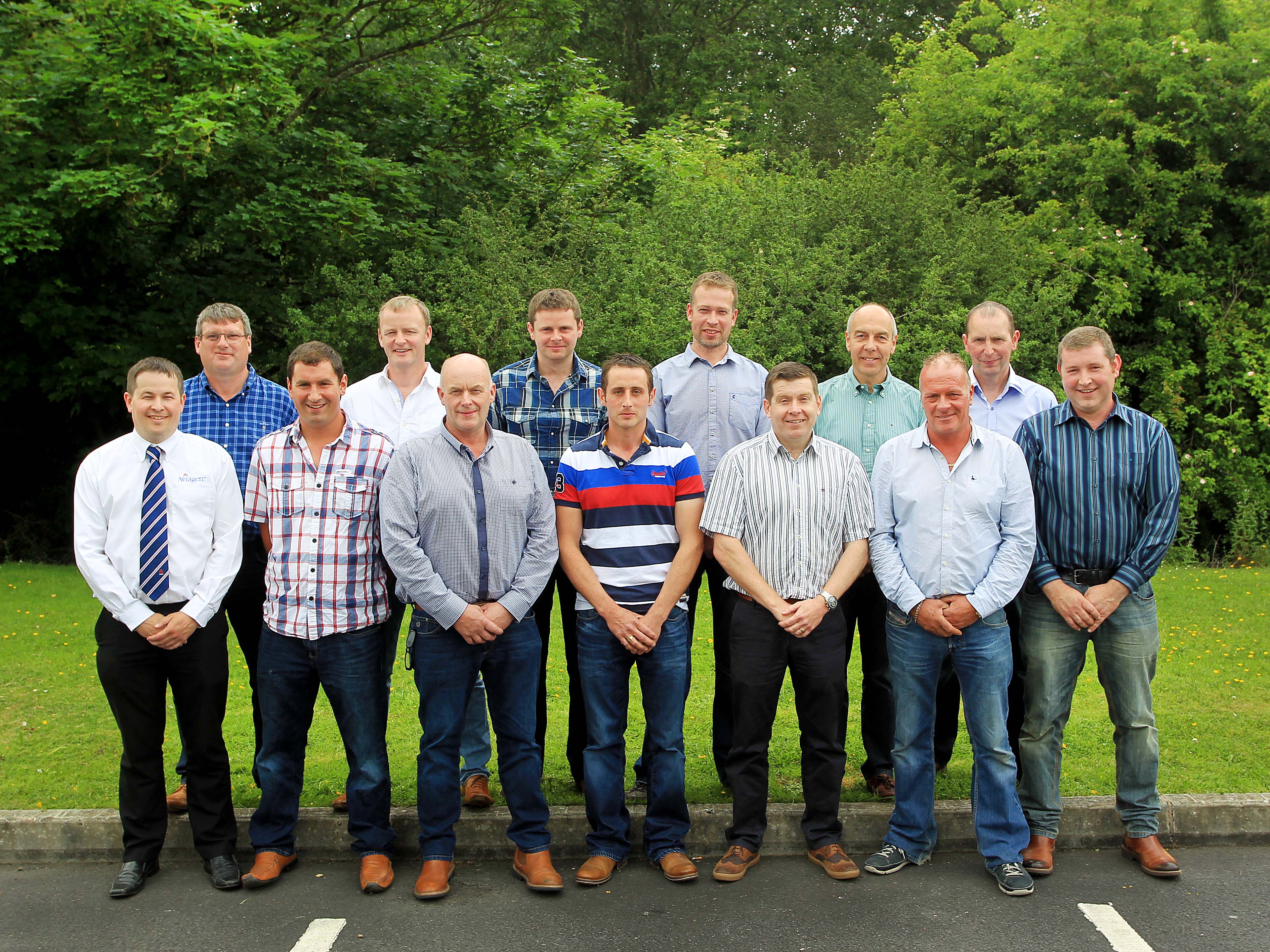 Pictured at a special awards ceremony held by Aviagen are the Moy Park farmers who joined the 'Ross 400 Club' with Stuart Thomson from Aviagen.
Speaking about the accolade, John Harrison, NI Broiler Manager, Moy Park said: "Being a member of the 'Ross 400 Club' is a significant achievement and is testament to the dedication and hard work of our farmers.
"Moy Park is committed to industry leading agriculture excellence and this accolade demonstrates that our farming partners are operating to world class standards across every level of poultry production - from animal health and welfare to operational effectiveness. We congratulate this year's winners who bring the total number of Moy Park farmers inducted to the Ross 400 Club to 30."
Stuart Thomson, Technical Services Manager, Aviagen said: "We are always pleased to welcome more winners to the Ross® 400 Club. Entries from Moy Park growers in 2015 made up 30 per cent of all submissions, which is a terrific feat and a testament to everyone's hard work."
Stuart added: "Special mention to William Calderwood from Dunloy, Co Antrim, who has just successfully entered his eighth flock in a row and is only the second 400 Club member to gain this achievement. This level of commitment to realising great performance from Ross flocks is evident across Moy Park's growers and we are committed to offering any support we can."