Newcastle Disease Found in Namibia
NAMIBIA - Two outbreaks of Newcastle disease were reported in Namibia in July, according to a report submitted by the country to the World Organisation of Animal Health (OIE).
One outbreak was reported in village birds and one in backyard birds in Omusati province.
In total, 63 birds died and 228 were destroyed to prevent the outbreak from spreading.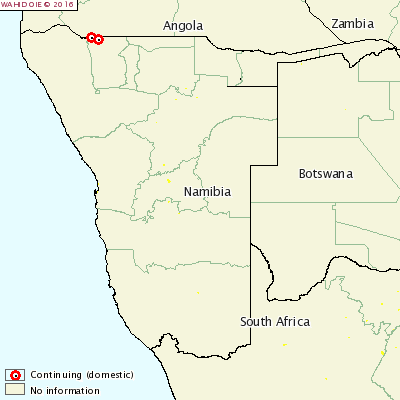 Further Reading
Find out more about Newcastle disease in our Knowledge Centre by clicking here.