Avian Flu Kills 500 Birds on Backyard Holding in Taiwan
TAIWAN - Over 100 birds died due to an outbreak of highly pathogenic avian influenza on a backyard poultry holding in Taiwan recently.
The outbreak, of the H5N2 strain, also meant 394 birds had to be destroyed to prevent the disease spreading further.
The outbreak was detected after abnormal mortality levels were seen on the farm in Hsinchu County, and the national laboratory confirmed the presence of disease.
The farm has been put under movement restriction. All animals on the infected farm have been culled, and a thorough cleaning and disinfection process has been conducted after the stamping out operation. The surrounding poultry farms within a 3 km radius of the infected farm are under intensified surveillance for three months.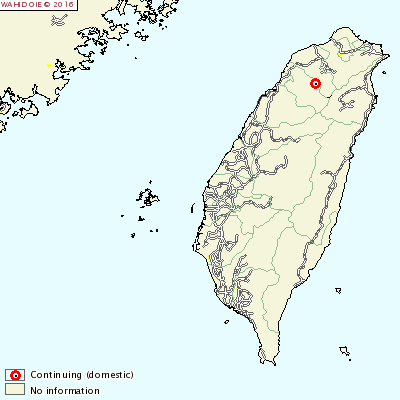 Further Reading
You can visit the avian flu page by clicking here.