Chilean Broiler Producer Saves Energy with Chick Master CC3 Ventilation System
CHILE - One of the leading broiler producers in Chile, Don Pollo, has commissioned a Chick Master CC3 Ventilation System in their hatchery.
They came to Chick Master several months ago with concerns about the hatchery results and offered the company the challenge to find improvements.
When Chick Master sent its technicians to review the hatchery, they recommended upgrading the ventilation to give more control over the hatchery environment. Also, recognising that Chile has cold conditions in many months of the year, Chick Master showed how the CC3 can reduce energy costs by using its unique Heat Recovery System.
Now that the CC3 has been working for several weeks, Don Pollo is already seeing the benefit of 100 per cent fresh air, with no re-circulated air that can lead to contamination.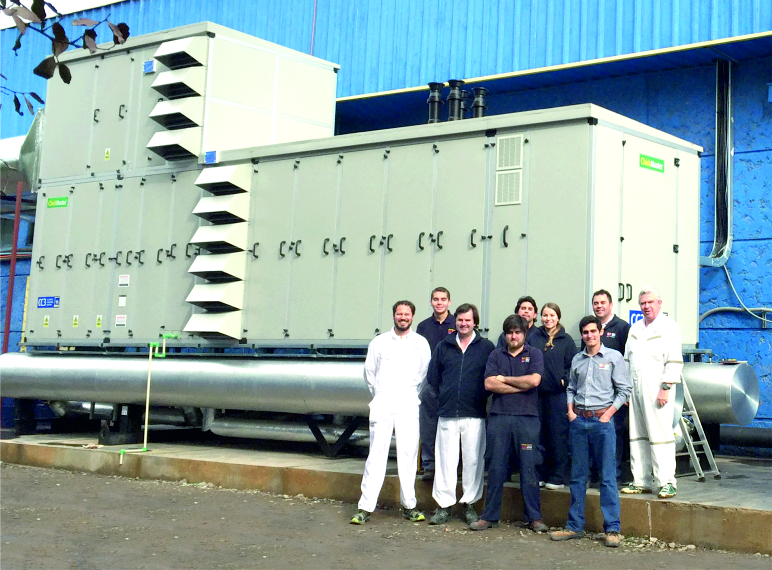 Don Pollo has also improved the management of the room pressures to better control the conditions around each setter and hatcher. Chick Master worked closely with Don Pollo throughout the commissioning process and through hatching to monitor and review the CC3 functions remotely via an internet connection. The Chick Master team quickly identified how the hatchery is getting heat but without adding new energy to do so.
Besides the energy savings, Don Pollo is also seeing the improved chick quality that they were hoping for.
Chick Master thanks all of the team at Don Pollo for having the confidence in the company and in the CC3 to get their Hatchery in Harmony.