Further Bird Flu Outbreaks Found in Ghana
GHANA - Three new highly pathogenic avian influenza outbreaks have been found in Ghana's Greater Accra and Central regions.
The outbreaks, of the H5N1 strain, killed 179 backyard poultry birds of different species, and another 440 were destroyed to prevent the disease from spreading further.
Movement controls, disinfection and quarantines are also being used to bring the disease under control.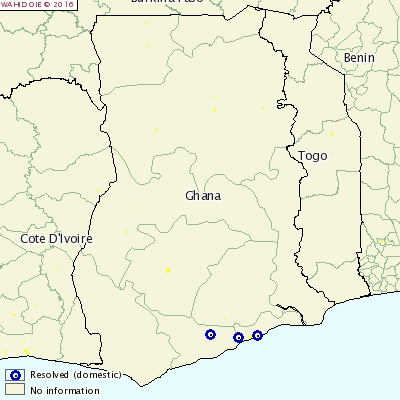 Further Reading
You can visit the avian flu page by clicking here.