Further Low Path Bird Flu Found in South African Ostriches
SOUTH AFRICA - A commercial ostrich farm in South Africa has been hit by low pathogenic H5N2 avian influenza.
Nearly 300 birds were affected out of a total population on the farm of 1790. Movement controls, screening and quarantine are being used to stop the spread of the disease.
South Africa has been periodically reporting outbreaks of low pathogenic avian flu in its ostrich farms for some time.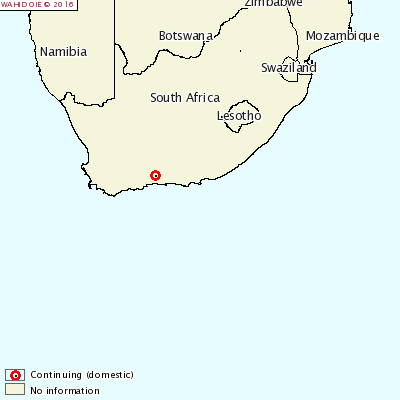 Further Reading
You can visit the avian flu page by clicking here.