Newcastle Disease Outbreak Hits Namibian Backyard Holding
NAMIBIA - An outbreak of Newcastle disease has been discovered on a backyard poultry farm in Omusati region of Namibia.
Over thirty birds died and another 65 were destroyed to prevent the disease from spreading.
The outbreak is thought to have originated from the illegal movement of animals, according to the Chief Veterinary Officer, who sent the report to the World Organisation for Animal Health (OIE).
Measures used to combat the disease include vaccination, disinfection and disinfestation and stamping out.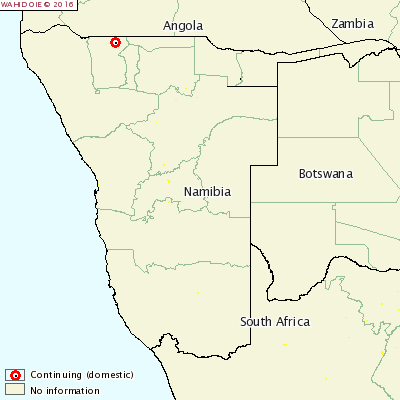 Further Reading