NOVOGEN Increases its Breeder Production Targets Based on Excellent Field Results
FRANCE - Based on the actual excellent technical field results achieved by the NOVOgen Brown and White layer breeders around the world, NOVOGEN has decided to update its Production Targets. They are now available online and in print.
NOVOGEN continues to receive very positive responses from the field. Not just because NOVOGEN offers the layer industry a real choice, but also because the products do what NOVOGEN said they would do. The innovative research program of NOVOGEN immediately resulted, as well as on breeder level as on commercial level, in good technical results in terms of egg production, feed conversion and egg quality with birds that behave more docile.
It is clear that the R&D program continues to deliver improvements year on year and time had come to upgrade the production targets of the NOVOGEN layer breeders to be more in line with the actual excellent field results.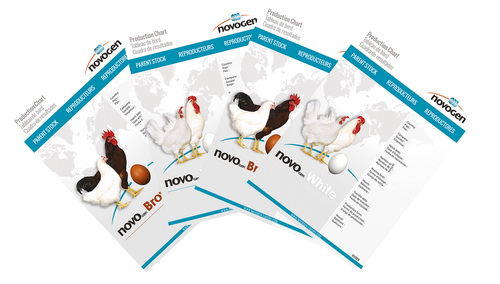 These new production targets can be downloaded from:
www.novogen-layer.com/technical/products-library
For more information please contact:
Guénaël Guillaume
Product Manager NOVOGEN
[email protected]