Tiba Poultry Grandparents Introduces Indian River to Egyptian Market
EGYPT - Tiba Poultry Grandparents (TPG), the newly appointed distributor of Indian River® in Egypt, officially introduced the brand to the market by holding a seminar in Cairo on 20 July.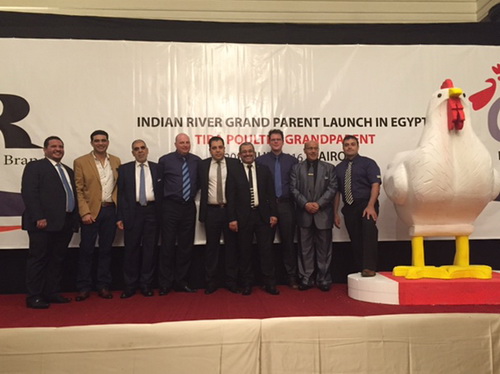 More than 200 delegates representing existing and potential customers, as well as all sectors of the Egyptian poultry industry, attended the launch event.
Amre Aly, general manager and executive board member at Tiba, opened the event with an introduction to the company, including a corporate video showcasing Tiba's world-class facilities.
Presentations from key members of the Aviagen® and Tiba sales and production teams followed. The presentations covered Indian River's Egyptian and global performance, as well as the genetic development of the brand.
"We're thrilled to welcome Tiba as the latest member of the ever-growing family of Indian River distributors," said Mohsen Ganjaei, international commercial and product support manager for Indian River. "Tiba has an excellent and very professional management team that we are excited to work with to ensure Indian River is seen as a proven performer for the Egyptian market place," he added.
Aly commented, "The product offers outstanding value to our customers and Aviagen's strong track record in genetics and customer support will help ensure the success of the Indian River brand in Egypt."