Avian Flu Kills Thousands of Pullets in Nigeria
NIGERIA - Three new outbreaks of highly pathogenic avian influenza have been reported in Nigeria.
All the outbreaks were of the H5N1 strain.
One occurred in a backyard holding in the Delta region, killing 90 pullets and 10 others had to be destroyed.
The other two outbreaks were on farms holding pullets in the Bauchi and Federal Capital Territory regions. These two outbreaks resulted in over 10,000 birds dying and over 99,000 birds being destroyed.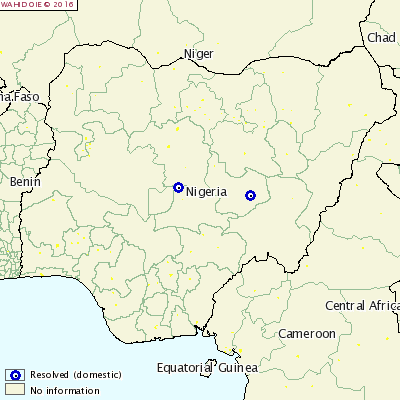 Further Reading
You can visit the avian flu page by clicking here.