Bird Flu Hits Backyard Poultry in Bhutan
BHUTAN - Highly pathogenic avian influenza has hit a backyard poultry farm in the South Asian country of Bhutan.
Thirteen birds died and another 61 were destroyed to prevent the disease spreading, but the total susceptible bird population is 3000 strong.
The outbreak was of the H5N1 strain and took place in Chhukha province. The official report did not specify what type of poultry was affected.
Government officials interviewed the poultry owners, but none of them mentioned a source of infection. Further investigation on the source of infection will be followed-up. No further infection in flocks in close proximity was detected.
Other controls on the disease include movement controls, disinfection, quarantine and zoning.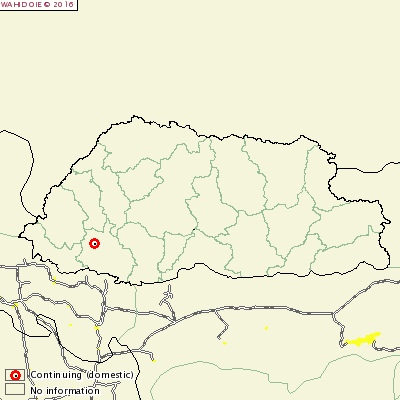 Further Reading
You can visit the avian flu page by clicking here.