Bird Flu Kills Poultry in Cote D'Ivoire
COTE D'IVOIRE - Thousands of birds have died in the latest outbreak of highly pathogenic avian influenza to hit Cote D'Ivoire.
The outbreak, in Abidjan region, killed over 44,000 12-week-old pullets and 36-week-old layers. Over 25,000 more were destroyed to prevent the outbreak from spreading.
The source of the H5N1 outbreak is unknown, but official reports suggested it may be down to the introduction of new live animals.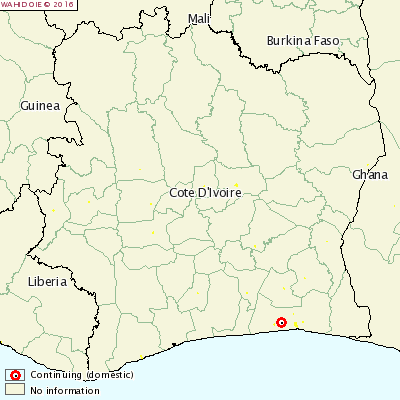 Further Reading
You can visit the avian flu page by clicking here.