Cobb Hatches First Chicks from New Chinese Project
CHINA - The first parent stock have been delivered from the new hatchery that Cobb-Vantress, Inc. has developed at Suizhou, in Hubei province, to supply the Chinese market.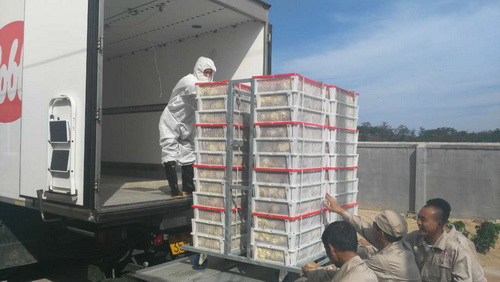 "We can now officially support the Chinese market with parent stock of the highest quality," said Pelayo Casanovas, Cobb general manager for the Asia-Pacific region. "We hope this will be a game changer for the Chinese parent stock market and help the industry achieve better efficiency and yield."
The chick truck delivered the first hatch to Xiantan Corporation in Shandong province. Cobb China technical service manager Chanchai Chaikittiporn was at the farm to supervise brooding preparations. "Xiantan farm did a great job in creating an ideal environment for the chicks' arrival," he stated.
The hatchery forms part of the $35 million Cobb Tong Xing project to develop a grandparent complex to supply initially five million parent stock a year.