NOVOGEN BROWN Becoming the Alternative for the Peruvian Market
PERU - As the first commercial flocks just got into production and with very promising results, Gramogen and NOVOGEN officially launched the distribution of the NOVOgen BROWN commercial layers for the independent market in Peru, a 100 per cent brown eggs market.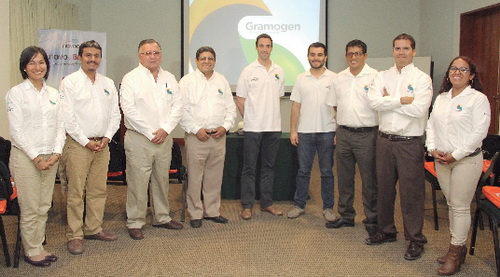 Two seminars were held in the cities of Chincha and Lima which are two of the main layers production areas in Peru. Different talks were given during these seminars. Gramogen presented its organisation, breeding farms and gave details on its high technical support that will be provided through its recently created service called "Servigen".
A professional and experienced technical team will visit the customers to ensure the birds can fully express their genetic potential. Afterwards, NOVOGEN presented its last update on R&D and field results. More than 80 attendees participated in these seminars.
Dario Soto, CEO of Gramogen concludes: "We are fully confident in the development of the NOVOgen BROWN breed in the Peruvian market. Customers are looking for a new alternative with a breed able to respond to our market specifications: egg size, shell colour and strength, persistency and bird adaptability to the local conditions. The NOVOgen BROWN has all the characteristics to comply with this."
The first commercial flocks of NOVOgen BROWN are entering in production and the results are very promising. Customers have already started to reorder new flocks.