Richard Beevis Appointed as Arbor Acres Technical Services Manager for Middle East and Africa
GLOBAL - Aviagen® recently appointed Richard Beevis as Arbor Acres® technical services manager for the Middle East and Africa (MEA).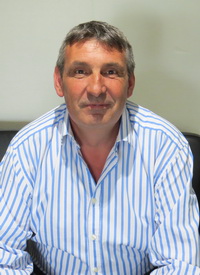 Beevis is based in the UK and reports to Senior Technical Manager Florian Blevin. His responsibilities include servicing Arbor Acres distributors and PS customers in Southern Africa, South Africa, Egypt, Saudi Arabia and Iran.
Beevis has 25 years poultry industry experience. He moves to Aviagen from Potters Poultry International, where he was international business development manager and previously held production positions with Sun Valley Cargill and Hy-line.
"Richard's background in all generations of poultry will be of great benefit to Aviagen and our customers and we're delighted to have him on board," said Blevin. "I'm confident he'll prove to be a valuable member of our team and help us achieve further growth for the Arbor Acres brand in the region."
Beevis said, "Arbor Acres is an instantly recognizable global brand and I am therefore thrilled to be joining the Arbor Acres team. The prospect of working in a variety of countries, all with very different and challenging environments for poultry production, is exciting. I hope to use my extensive experience in the industry to help maximize performance and add value for our Arbor Acres customers."