Aviagen Welcomes 22 New Entries from Scotland to UK Ross 400 Club
UK - Aviagen® recently welcomed a number of new entries from 11 Hook2Sisters farmers in Scotland to its UK Ross® 400 Club. An awards ceremony was held in Dunfermline on 15 Sept.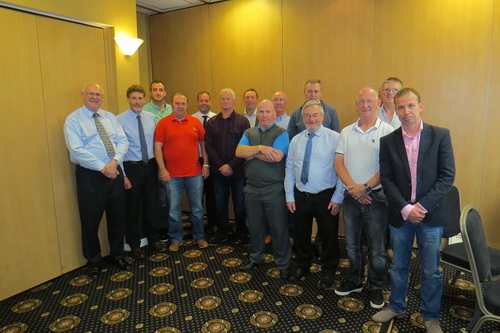 Stuart Thomson, technical services manager at Aviagen, acknowledged the success of the Hook2Sisters growers at the event. Before the official presentations, Thomson provided attendees with an overview of the recent growth, trends and developments of the UK 400 Club.
Thomson said, "In the year we celebrate the 60th anniversary of the Ross brand, we are delighted to welcome so many new entries to the Club and it feels extra special to do so in Scotland, the birthplace of Ross. A huge thank you must go to Hook2Sisters for its continued support and for achieving such excellent results, contributing significantly to the Club's ongoing success."
Charles McManus, operations director, P D Hook (Scotland), said, "Being a member of the Ross 400 Club is a significant achievement and is testament to the dedication and hard work of our farmers. We would like to congratulate this year's winners on their accomplishments, which reflect the company's commitment to the highest standards of management, welfare and biosecurity."
The Ross 400 Club winners were: