More Bird Flu Found in Nigeria
NIGERIA - Two more outbreaks of highly pathogenic avian influenza have been reported in Nigeria's Rivers area in the south of the country.
These two farms were not affected by the H5N8 strain that has recently been spreading rapidly via wild bird migration to India, Europe and the Middle East, but rather the H5N1 strain that has been affecting West Africa for some time.
The sources of the outbreaks are not known, but are attributed to poor farm biosecurity. Fifty-four birds died and another 746 were destroyed on one farm, whilst on the other farm 196 birds died and another 1804 were destroyed. Both outbreaks took place on layer farms.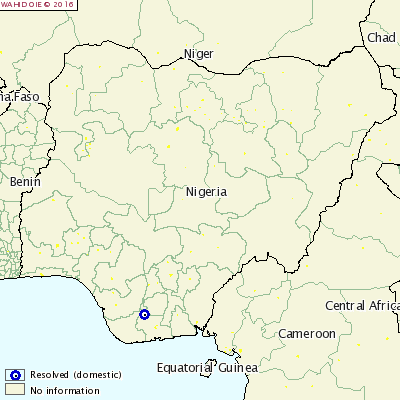 Further Reading
You can visit the avian flu page by clicking here.