More Bird Flu Found in Nigerian Layers
NIGERIA - Another outbreak of highly pathogenic avian influenza has been found in Nigeria.
The outbreak, in the Rivers region, was of the H5N1 strain and affected 30 week old layers. Over 1900 layers were destroyed, and another 50 died in the outbreak.
The source of the outbreak is unknown, but was attributed to poor farm biosecurity.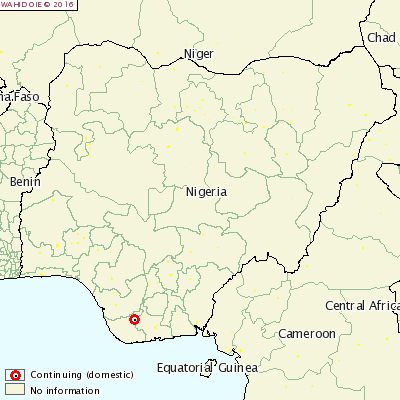 Further Reading
You can visit the avian flu page by clicking here.