South Korea Culls Thousands of Ducks After Bird Flu Outbreaks
SOUTH KOREA - Fourteen outbreaks of highly pathogenic avian influenza have affected duck farms across South Korea.
The outbreaks are of the H5N6 strain - different to the H5N8 type of virus that has been spreading through Europe in recent weeks.
Over 180,000 birds were destroyed as a result of the outbreaks, whilst another 4790 died directly from the disease. The source of the outbreaks is unknown, but is suspected to result from contact with wild species.
Movement controls, screening, disinfection and surveillance are all in operation to try and prevent the bird flu spreading further.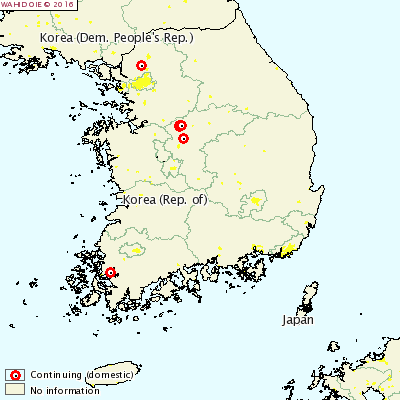 Further Reading
You can visit the avian flu page by clicking here.